The LINK-MICRO-S LTE enriches two SPYPOINT families and combines their advantages. The well thought-out & compact format known from the MICRO family paired with the permanently installed solar panel from the SOLAR family. Each LINK-MICRO-S LTE comes with a LIT-10 battery! With 10000mAh, the battery provides extra long run times and is recharged by the solar panel. 4 Power LEDs ensure sharp night shots and with the SPYPOINT app nothing can escape you. With the future-proof LTE image transmission, you can reliably get your pictures, almost anywhere. For more on the SPYPOINT app and data plans for the LINK cameras, visit: spypoint.info. We explicitly point out that the SPYPOINT LINK-MICRO-S LTE has a SIM lock. Therefore, the camera can only be used with the included SIM card. Operation with SIM cards from other providers is not possible.
Technical data
| | |
| --- | --- |
| 12V connector: | Yes |
| Detection range: | 24 Meter |
| Display: | No |
| Flash range: | 24 meters |
| Memory card: | Standard SD card up to 32GB |
| Multi-shot: | Up to 2 images per capture |
| Night modes: | Boost, Optimal |
| Number of LEDs: | 4 |
| Power supply: | 1x LIT-10 battery (already included) |
| Resolution: | 10 megapixels |
| Solar panel: | Yes (fixed) |
| Stamp on pictures: | Date, time, moon phase and temperature (°C/°F) |
| Time-lapse mode: | No |
| Transmission standard: | LTE |
| Trigger speed: | 0,4 seconds |
| Video recording: | Nein |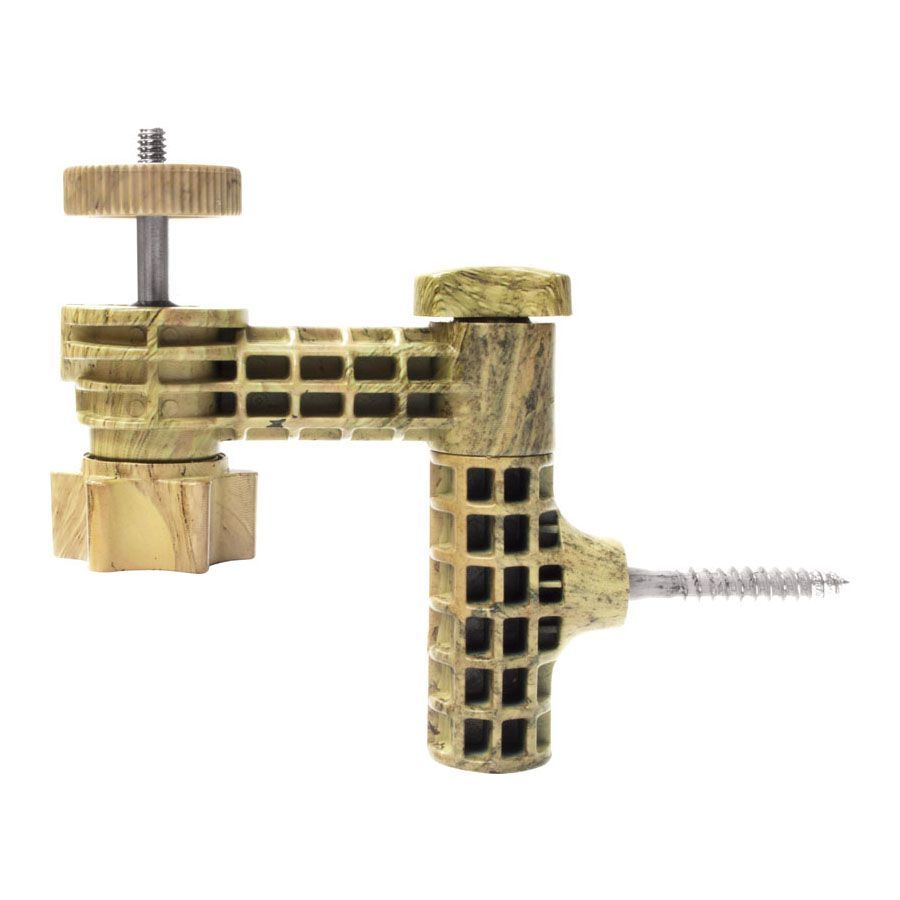 Tree screw MA-360
The tree screw is used to find the perfect angle for your shots even easier. Thanks to the screw, you can rotate the camera 360° and tilt it up to 90°. This allows you to quickly align your camera with the environment.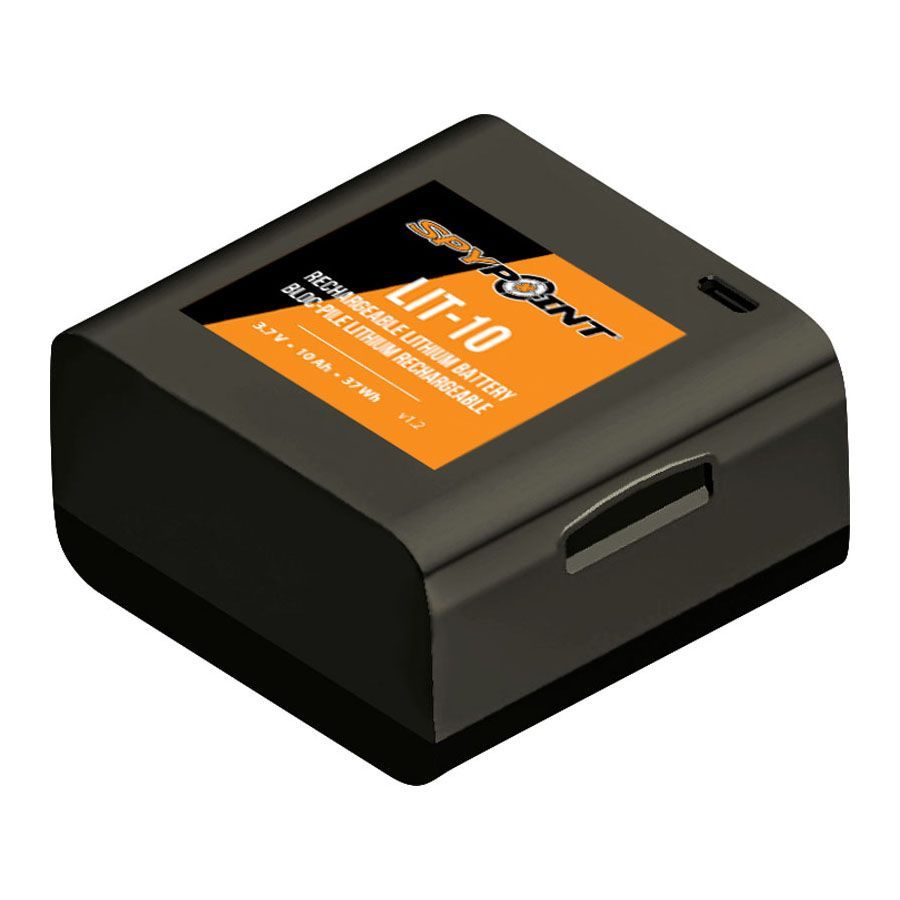 LIT-10 Lithium battery
With the LIT-10 battery, SPYPOINT continues to expand its range of innovations and now also provides the MICRO family with a rechargeable power source. The compact battery fits perfectly into the battery compartment of your MICRO camera and supplies it with power for a long time thanks to its 10200 mAh capacity.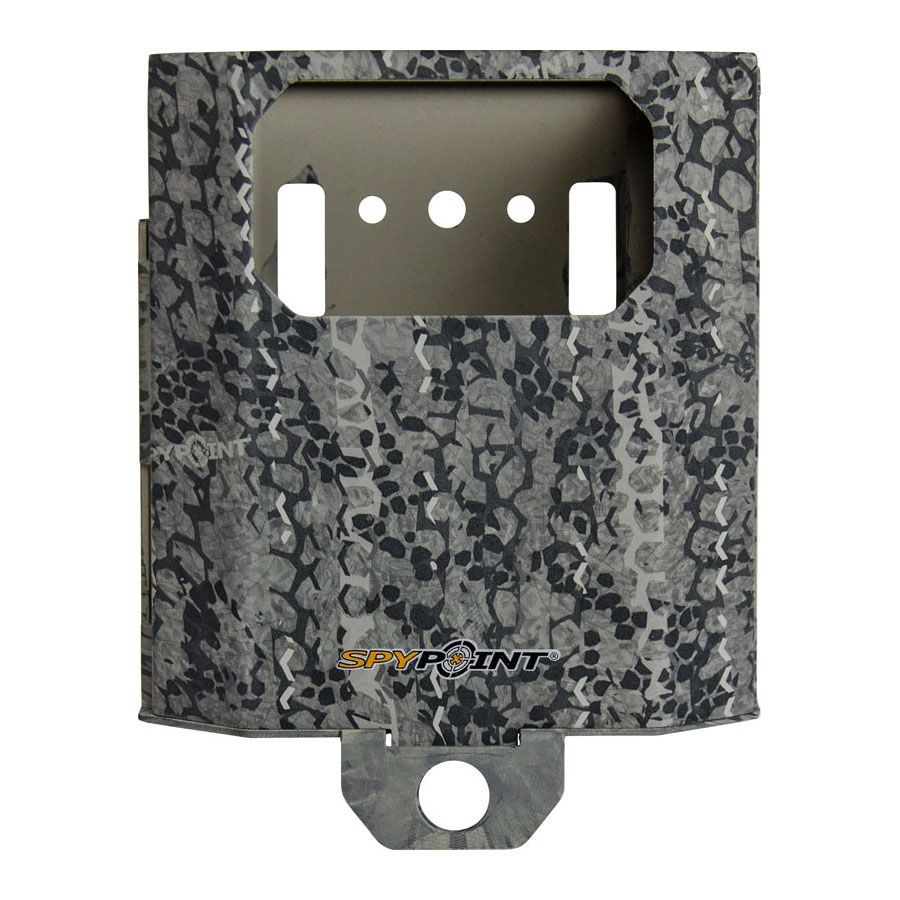 Metal housing SB-300S
The SB-300S steel housing optimally protects your SPYPOINT camera from theft and/or damage. The camera can be installed quickly thanks to the removable front cover. In addition, there are several cutouts in the front, back and side to attach the housing. The steel housing is compatible with all SPYPOINT cameras, which have 4 LEDs.