The SB-300S steel housing optimally protects your SPYPOINT camera from theft and/or damage. The camera can be installed quickly thanks to the removable front cover. In addition, there are several cutouts in the front, back and side to attach the housing. The steel housing is compatible with all SPYPOINT cameras, which have 4 LEDs.
Technical data
| | |
| --- | --- |
| Fits for: | LINK-MICRO 4G, LINK-MICRO-LTE, LINK-MICRO-S LTE |
---
Ich bin grundsätzlich zu frieden, aber der Preis ist zu hoch.
Es gibt nun insgesamt drei verschiedene Gehäuse. Das ist blöd, wenn man eine Kamera nachkaufen will. Grundsätzlich wurde mir noch keine Kamera entwendet. Allerdings gibt es zwei Punkte. Das erste ist, das Gehäuse muss regelmäßig innen gereinigt werden, weil sich doch Schnecken und anderes Ungeziffer im Gehäuse breit macht. Weiterhin sollte oben am Gehäuse ein kleiners "Vordach" sein. Befestigt man das Gehäuse am Baum, fallen zwangsläufig vom Baum Zeug herunter, was die Linsen an der Kamera verdreckt. Tagüber ist nicht schlimme, aber nachts sieht man beim Blitz dann nichts mehr.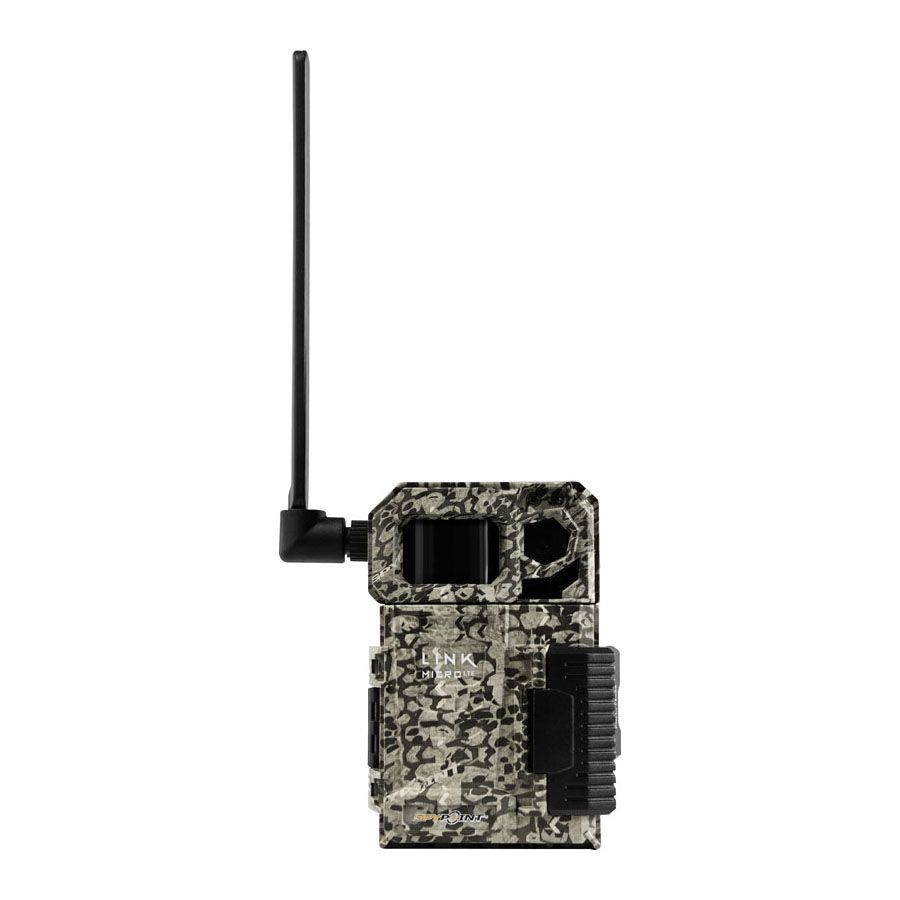 SPYPOINT LINK-MICRO-LTE
With the MICRO family, SPYPOINT has again brought an innovation to the market. The MICRO cameras are the smallest cameras on the market. With the LINK-MICRO-LTE comes the successor of the successful LINK-MICRO 4G. 4 Power-LEDs provide detailed, optimally illuminated images and need not shy away from any comparison with others. The SPYPOINT app with its intuitive operation lets you manage and configure your SPYPOINT cameras easily and quickly. With the future-proof LTE image transmission, you reliably receive your images, almost anywhere. To learn more about the SPYPOINT app and data plans for the LINK cameras, visit: spypoint.info We explicitly point out that the SPYPOINT LINK-MICRO-LTE has a SIM lock. Therefore, the camera can only be used with the included SIM card. Operation with SIM cards from other providers is not possible.
€199.90*

€229.90*

(13.05% saved)