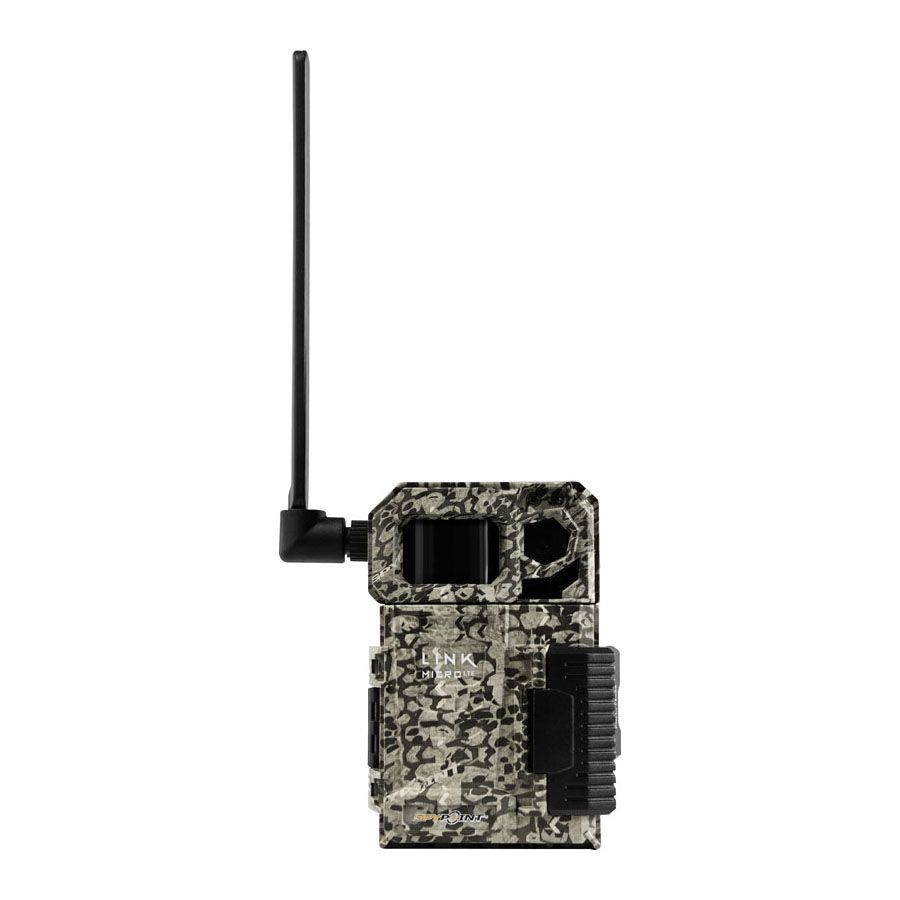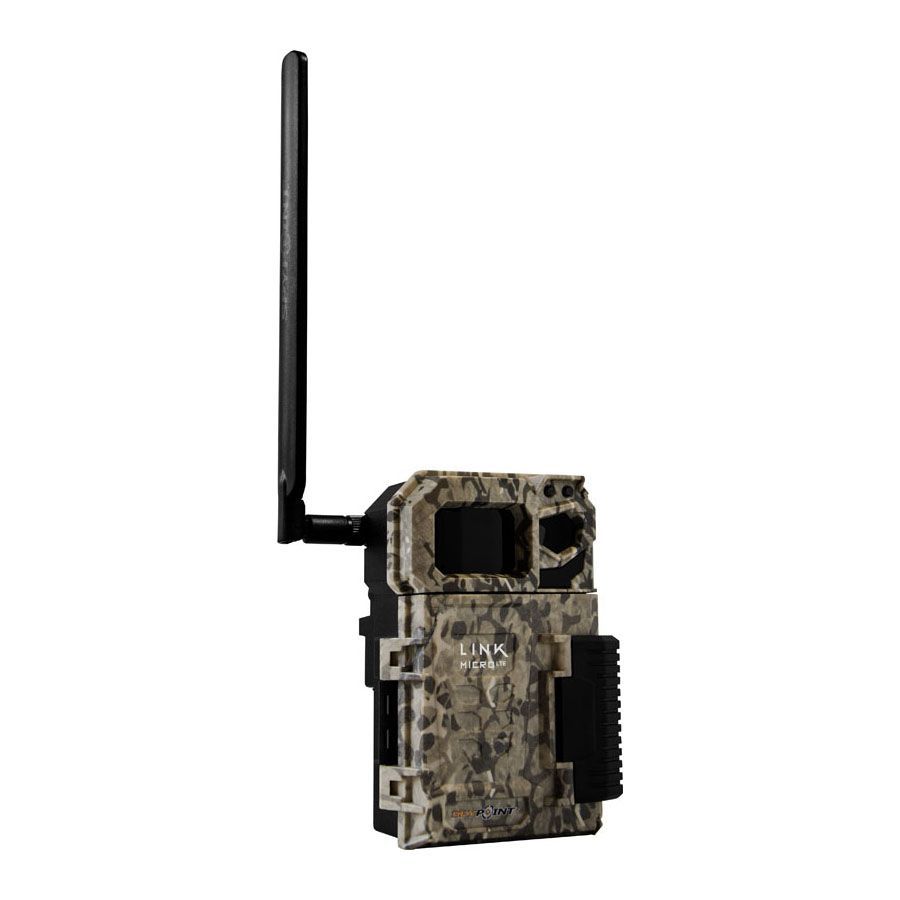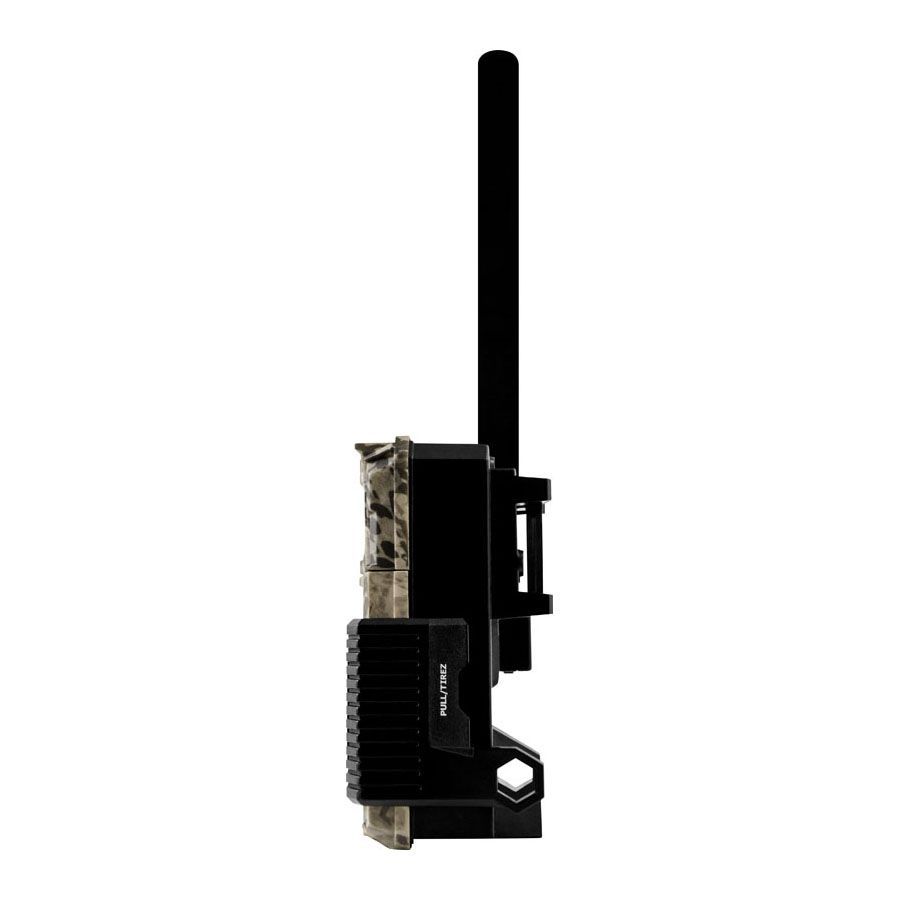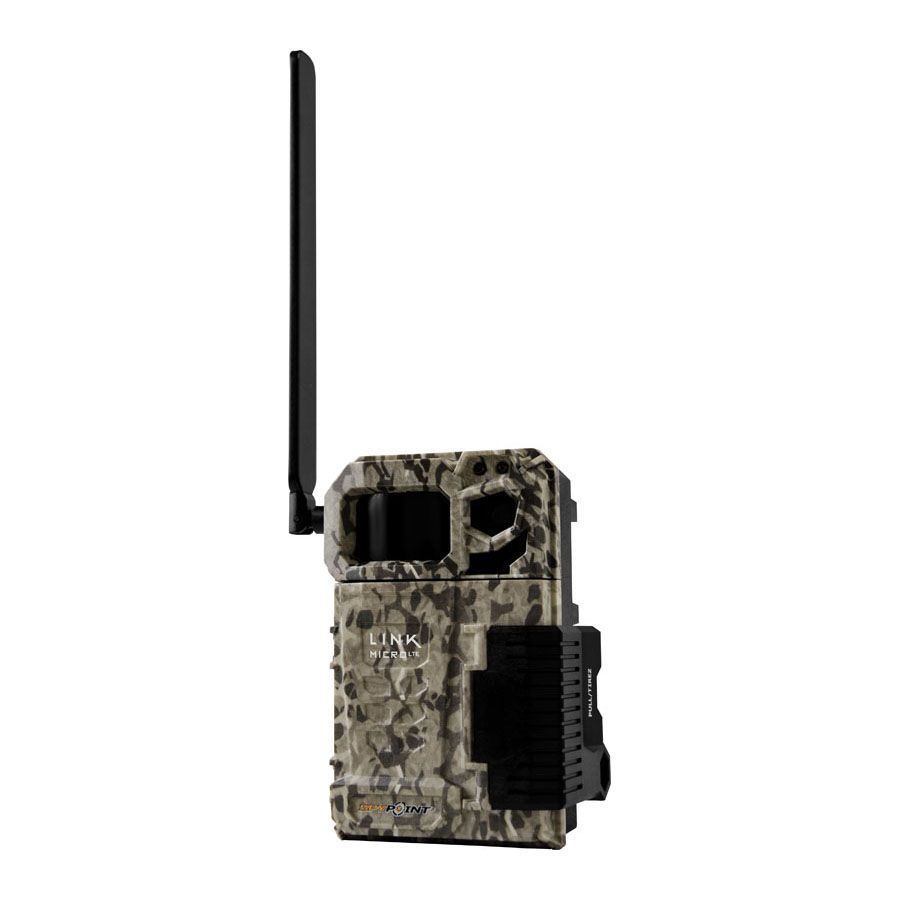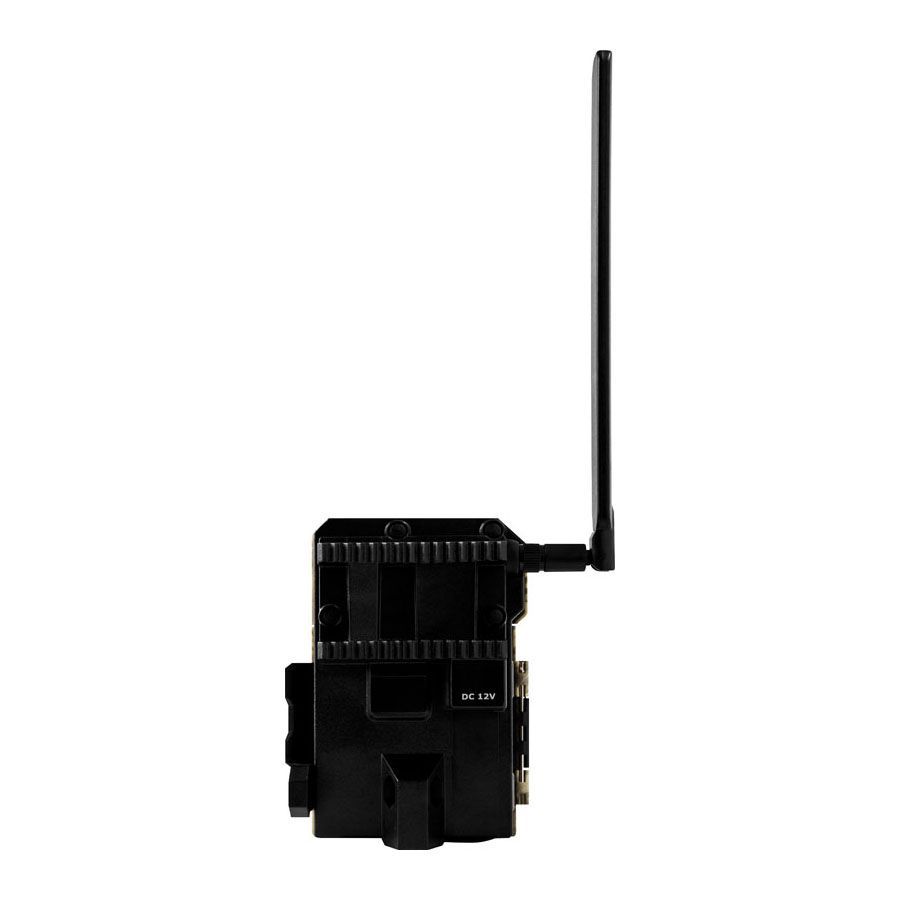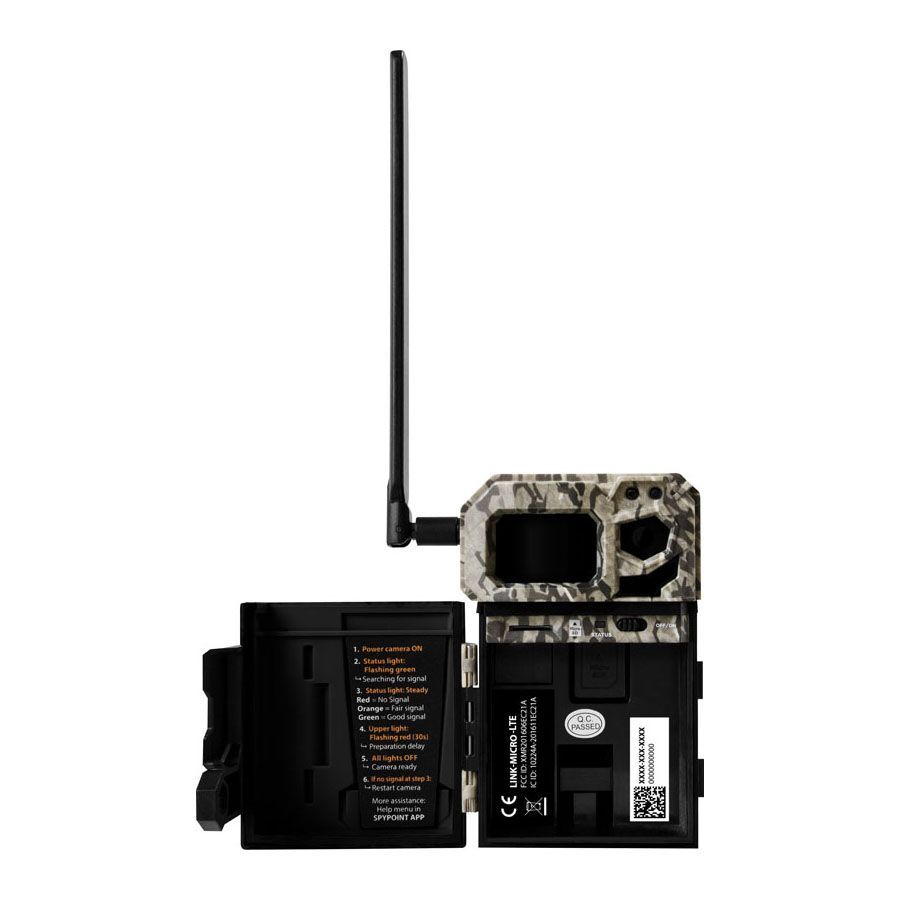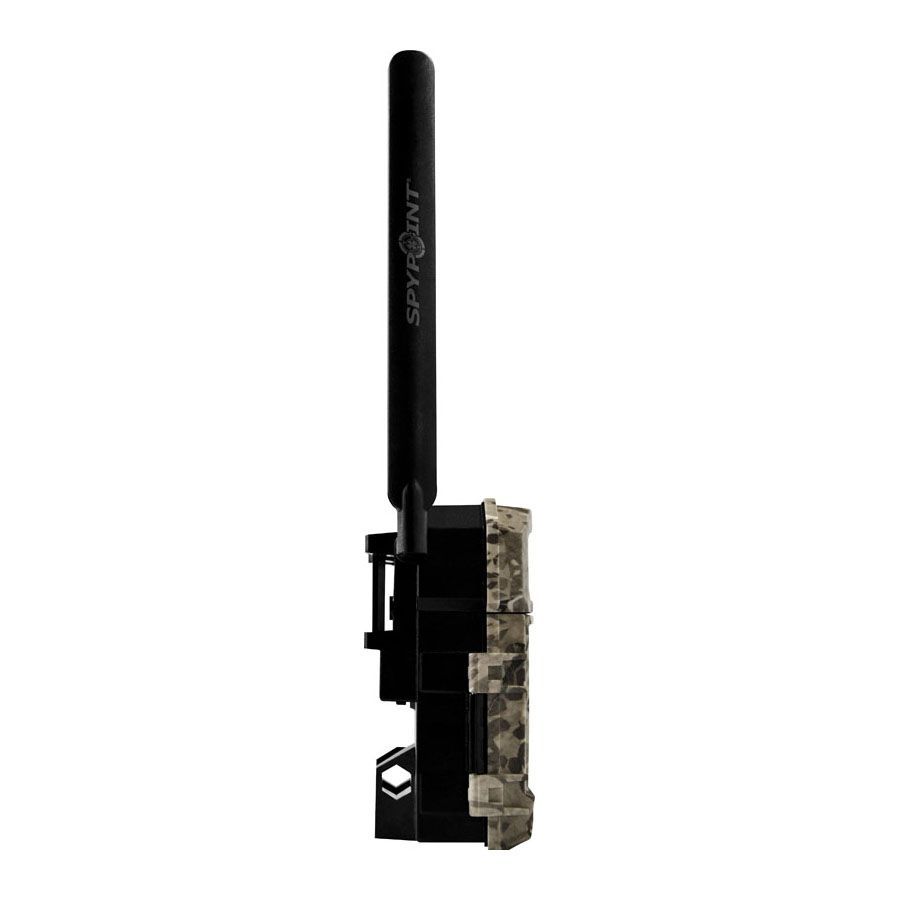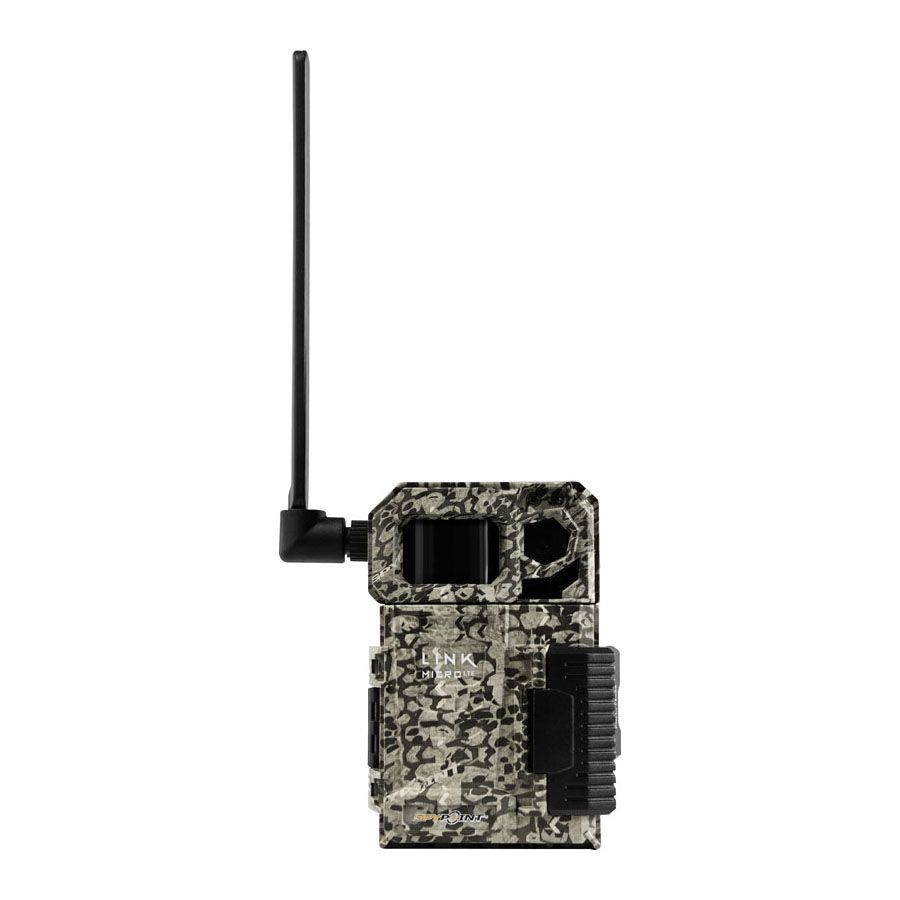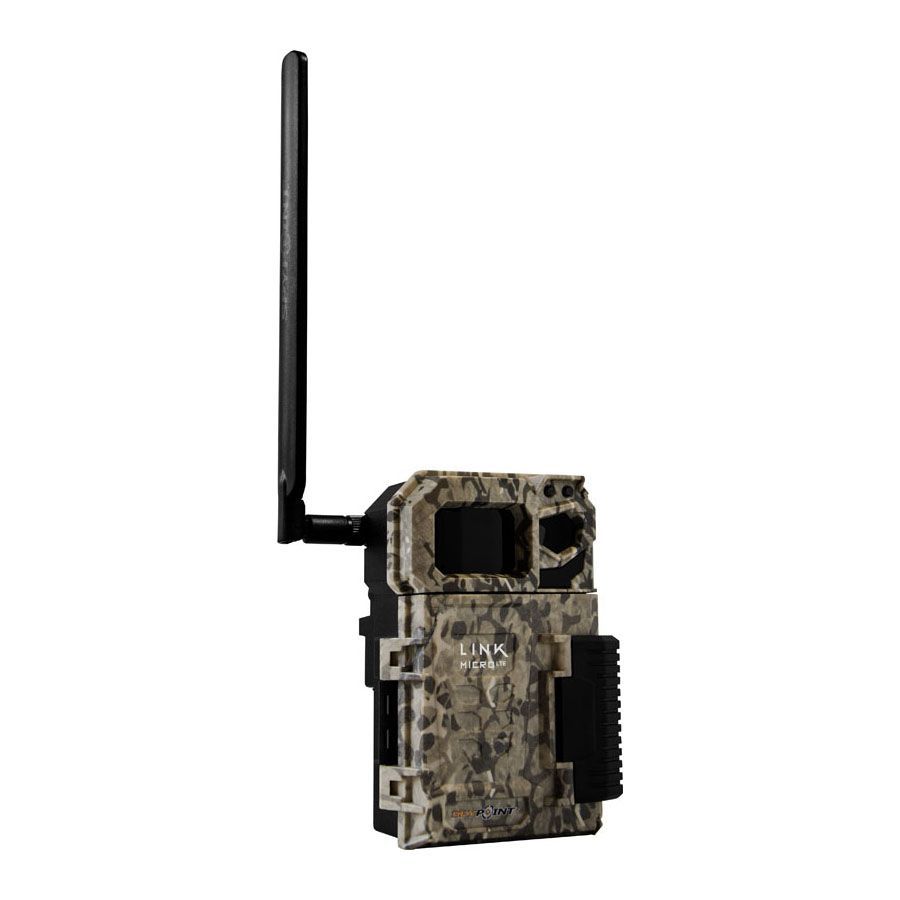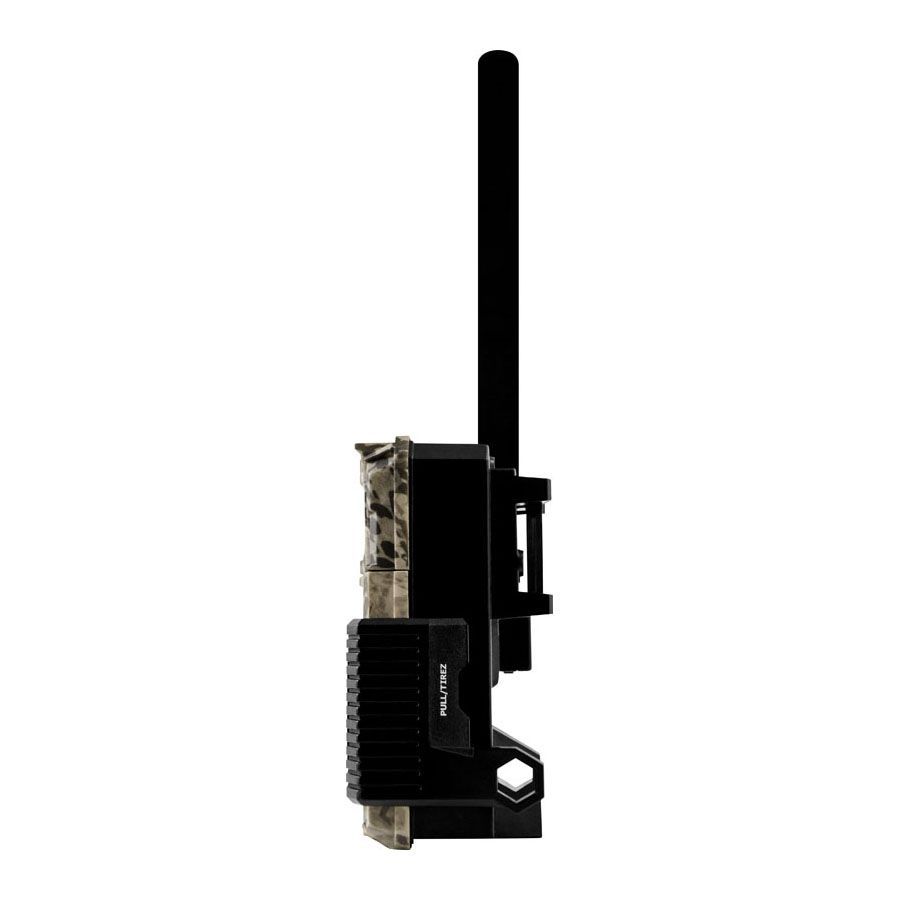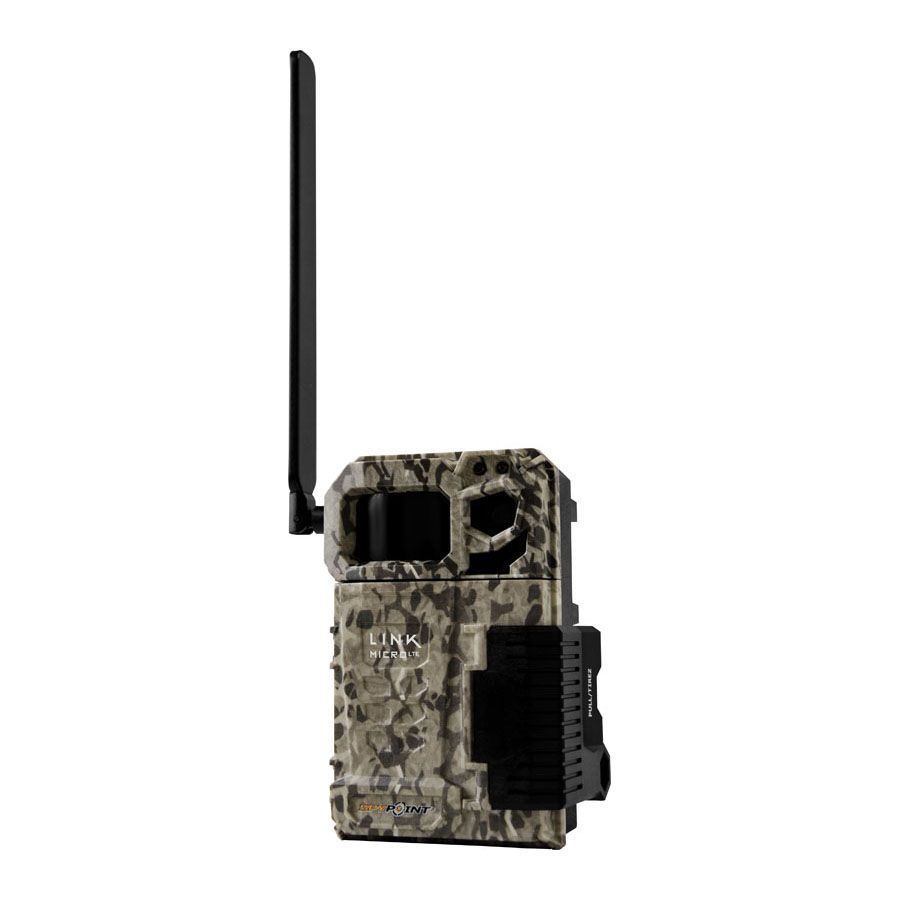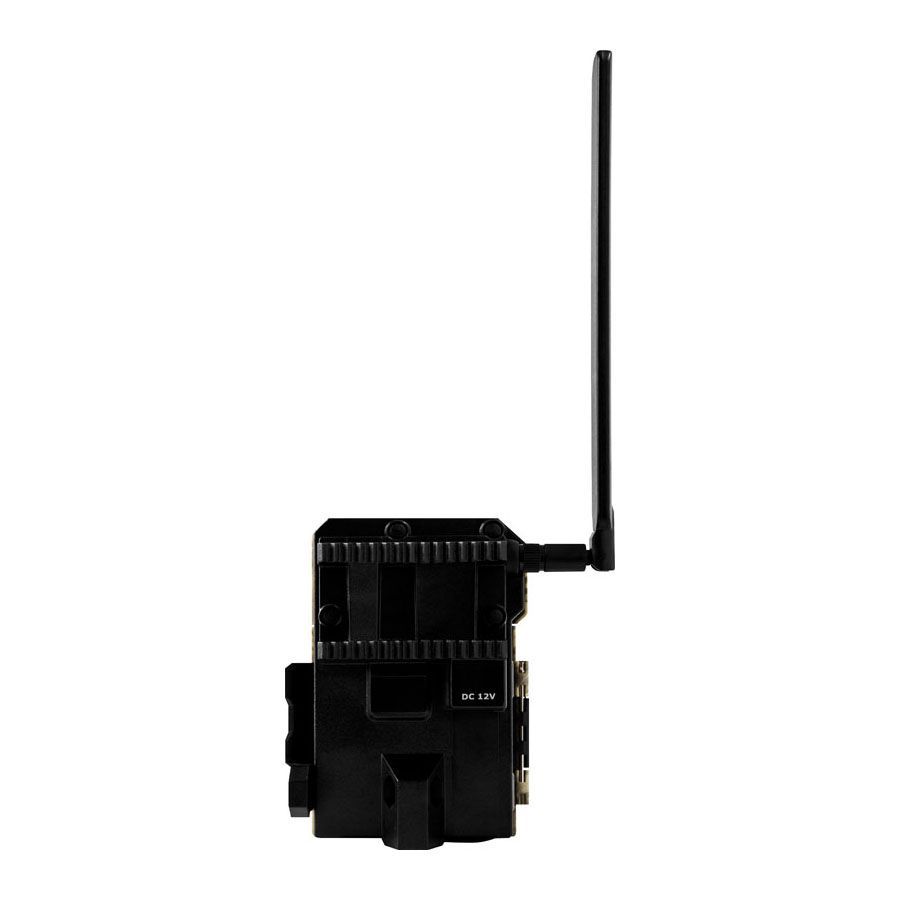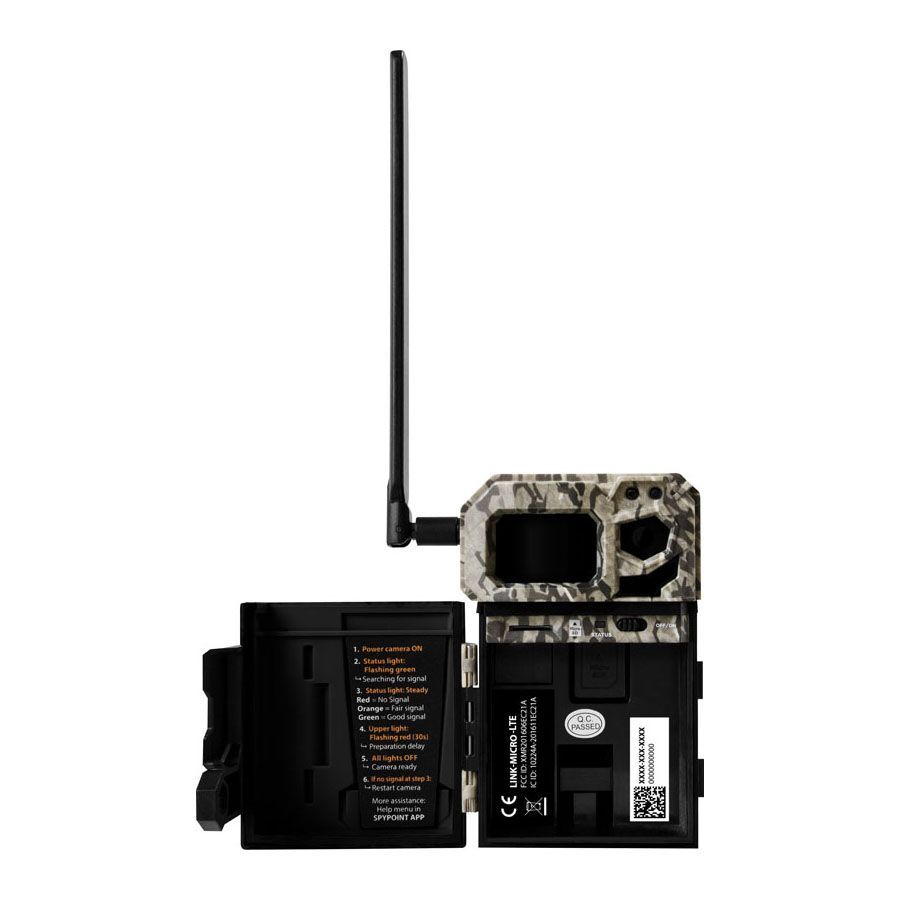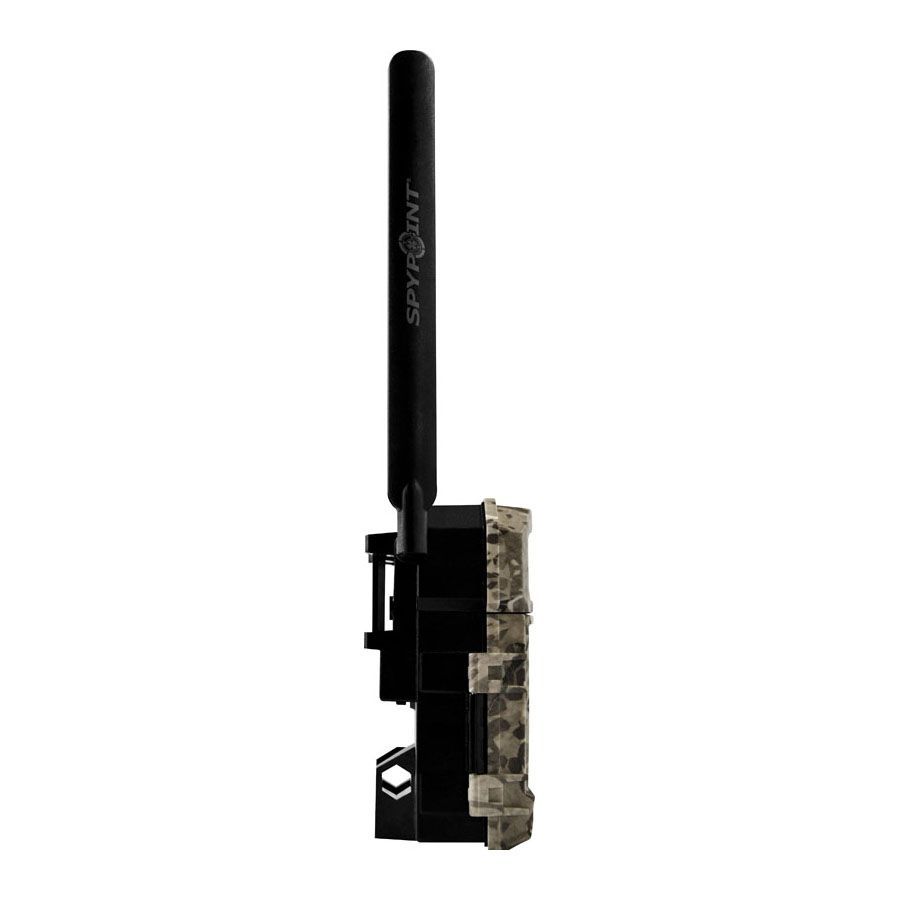 €199.90*
%
€229.90*
(13.05% saved)
With the MICRO family, SPYPOINT has again brought an innovation to the market. The MICRO cameras are the smallest cameras on the market. With the LINK-MICRO-LTE comes the successor of the successful LINK-MICRO 4G. 4 Power-LEDs provide detailed, optimally illuminated images and need not shy away from any comparison with others. The SPYPOINT app with its intuitive operation lets you manage and configure your SPYPOINT cameras easily and quickly. With the future-proof LTE image transmission, you reliably receive your images, almost anywhere. To learn more about the SPYPOINT app and data plans for the LINK cameras, visit: spypoint.info We explicitly point out that the SPYPOINT LINK-MICRO-LTE has a SIM lock. Therefore, the camera can only be used with the included SIM card. Operation with SIM cards from other providers is not possible.
Technical data
| | |
| --- | --- |
| 12V connector: | Yes |
| Detection range: | 24 Meter |
| Display: | No |
| Flash range: | 24 meters |
| Memory card: | MicroSD card up to 32GB |
| Multi-shot: | Up to 2 images per capture |
| Night modes: | Boost, Optimal |
| Number of LEDs: | 4 |
| Optional power supply: | 1x LIT-10 battery pack |
| Power supply: | 8x R6(AA) batteries |
| Resolution: | 10 megapixels |
| Solar panel: | No |
| Stamp on pictures: | Date, time, moon phase and temperature (°C/°F) |
| Time-lapse mode: | No |
| Transmission standard: | 4G/LTE |
| Trigger speed: | 0,5 seconds |
| Video recording: | Nein |
---
Top quand quand les caméras fonctionnent
Excellent produit quand elles fonctionne mais sur toute les SPYPOINT il y a toujours un moment où elle ne transmet plus. Par contre excellent service après vente.
War genau wie die anderen schon vorhandenen Kameras leicht zu installieren. Müssen jetzt nur noch ins Revier und aufgehängt werden
Ich bin an sich , sehr zu
Ich bin an sich , sehr zu frieden mit der Kamera. Aufnahmen im dunklen, sind gut. Bei Personen Erkennung im dunklen wird es schwierig. Wenn man jetzt noch, über die Menü Steuerung, die Kamera Ein und Ausschalten könnte. Dann wäre,die Kamera perfekt, für meinen Gebrauch. So muss ich erstmal, in dem überwachten Bereich die Kamera Manuel ausschalten, wenn ich dort arbeiten verrichte. Zumal ich dann immer eine Leiter mitführen müsste,wenn die Kamera in z.b. Bäumen hängen würde. Vielleicht kann man so etwas, durch ein Update fixen.
Gute Kamera mit kleinen Schwächen
Die Kamera ist sehr kompakt und schnell eingerichtet. Im Gegensatz zu vielen anderen Kameras werden hier Micro SD-Karten genutzt statt normale SD-Karten. Der Mobilfunkempfang war bisher überall hervorragend. Die zugehörige App ist selbsterklärend und übersichtlich. Die Bildqualität könnte besser sein ist aber ausreichend. Nachteile sind das man keine genauen Zeiten einstellen kann wann die Kamera sendet und wann nicht (die Einstellung in der App funktioniert nicht), ich muss den Mobilfunk über die App immer deaktivieren und man kann keine Videos aufnehmen, ist eigentlich Standard heutzutage. Es gibt sicherlich Kameras die besser sind aber bei Kameras mit Mobilfunkanbindung ist sie gut da das senden zuverlässig funktioniert und die App mit der Kamera gut zusammenarbeitet.
Sehr einfach in die SpyPoint App einzubinden und top Bilder. Übertragung ist fix und HD Bilder (gegen Gebühr) sind sehr praktisch. Bekanntlich ist ja nicht jedes Bild in HD erforderlich. Die Sende-/Empfangsleistung funktioniert auch bei schwachem Netz aus meiner Sicht ausreichen. Der Service von SpyPoint ist großartig: schnell und kompetent.
Hab 3 Kameras in Betrieb, laufen alle perfekt. Nach Abschaltung von G3 wurde mir ein kostenloser Ersatz angeboten. Service ist perfekt. Man bekommt innerhalb kürzester Zeit Antwort wenn etwas gefragt werden muss. Für mich gibt`s keine Alternative. Die Kontaktaufnahme ist eine Wohltat in der heutigen Servicewüste.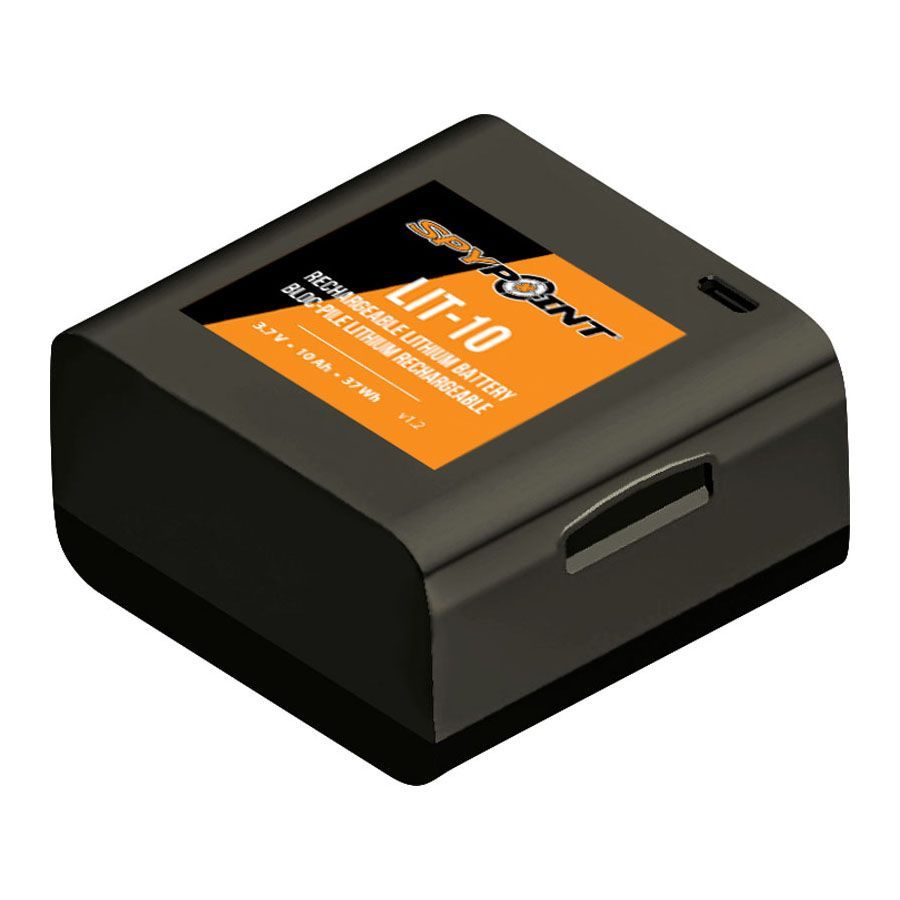 LIT-10 Lithium battery
With the LIT-10 battery, SPYPOINT continues to expand its range of innovations and now also provides the MICRO family with a rechargeable power source. The compact battery fits perfectly into the battery compartment of your MICRO camera and supplies it with power for a long time thanks to its 10200 mAh capacity.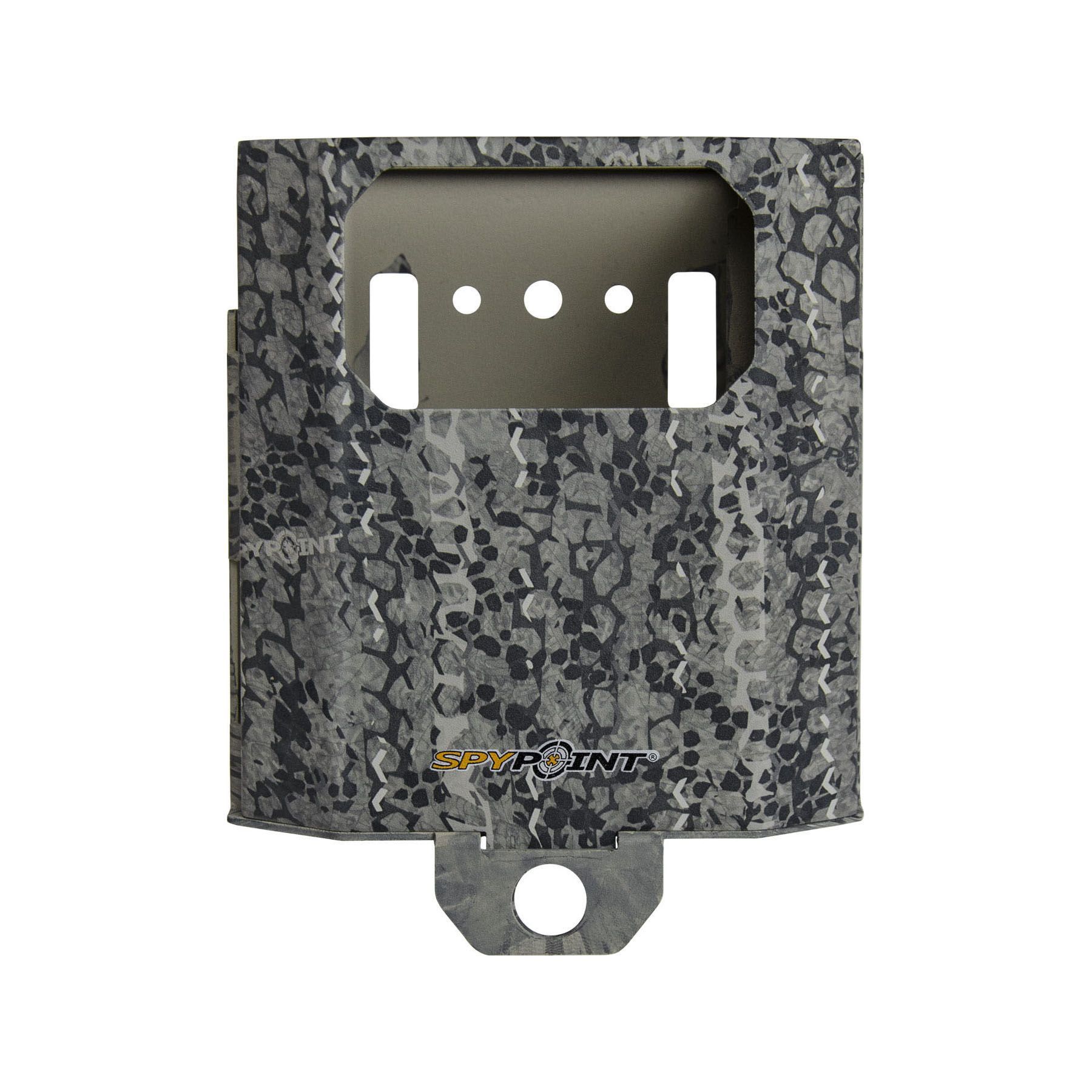 Metal housing SB-300S
The SB-300S steel housing optimally protects your SPYPOINT camera from theft and/or damage. The camera can be installed quickly thanks to the removable front cover. In addition, there are several cutouts in the front, back and side to attach the housing. The steel housing is compatible with all SPYPOINT cameras, which have 4 LEDs.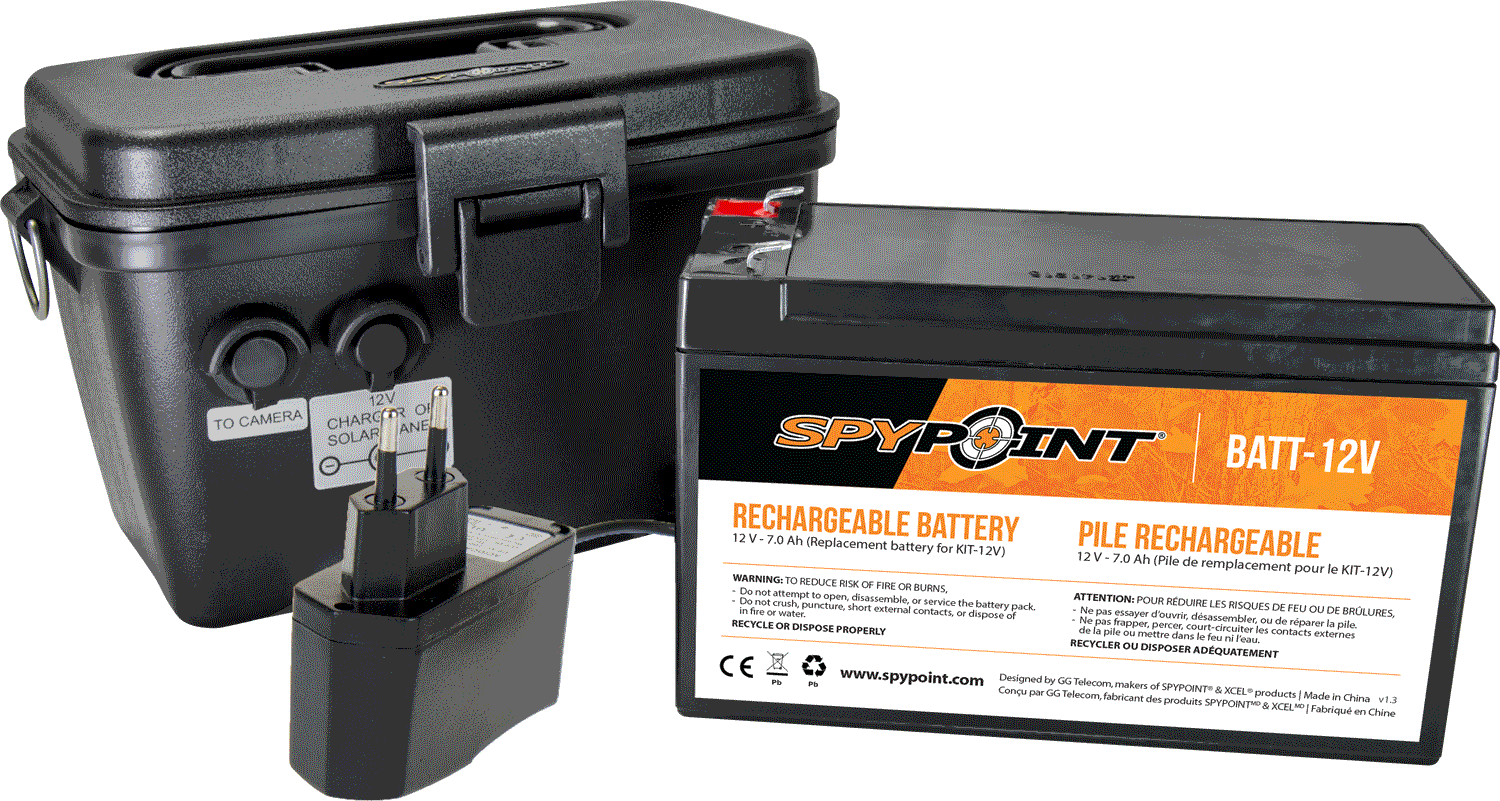 12V battery kit
With this set you have everything you need to power your camera for a long time. Included is a 12V battery with a weatherproof ABS plastic housing, a charging cable, a connection cable from camera to battery and a strap for transport. Rechargeable 12V 7.0Ah battery with a waterproof ABS plastic housing, charger, 3.65 meter connection cable and carrying strap. Compatible with all SPYPOINT cameras with 12V connection.